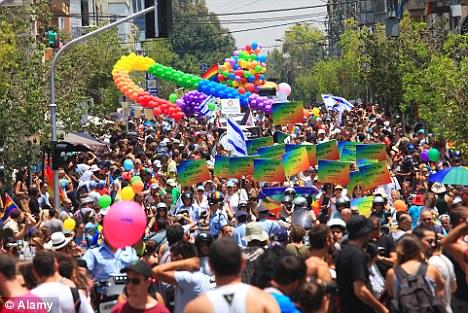 Tel Aviv trumps New York to be named world's best gay city
Israeli metropolis beats New York and Toronto in poll naming best urban destinations for gay travellers
By Graham Smith
Last updated at 1:25 PM on 24th January 2012
Tel Aviv has been named the world's number one gay city.
The Israeli metropolis beat out competition from New York to top a survey carried out by American Airlines and GayCities.com to find the most popular destination for gay travellers.
It landed a staggering 43 per cent of the vote, way ahead of runner-up New York's 14 per cent and third-placed Toronto with 7 per cent.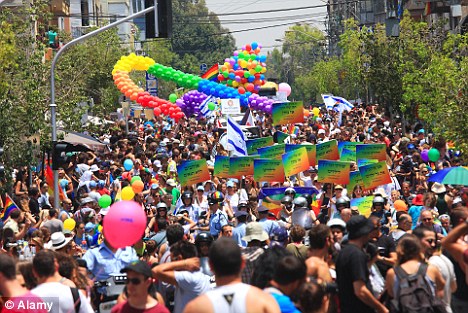 Read more: http://www.dailymail.co.uk/news/article-2088319/Tel-Aviv-trumps-New-York-named-worlds-best-gay-city.html#ixzz1lf0L6exs